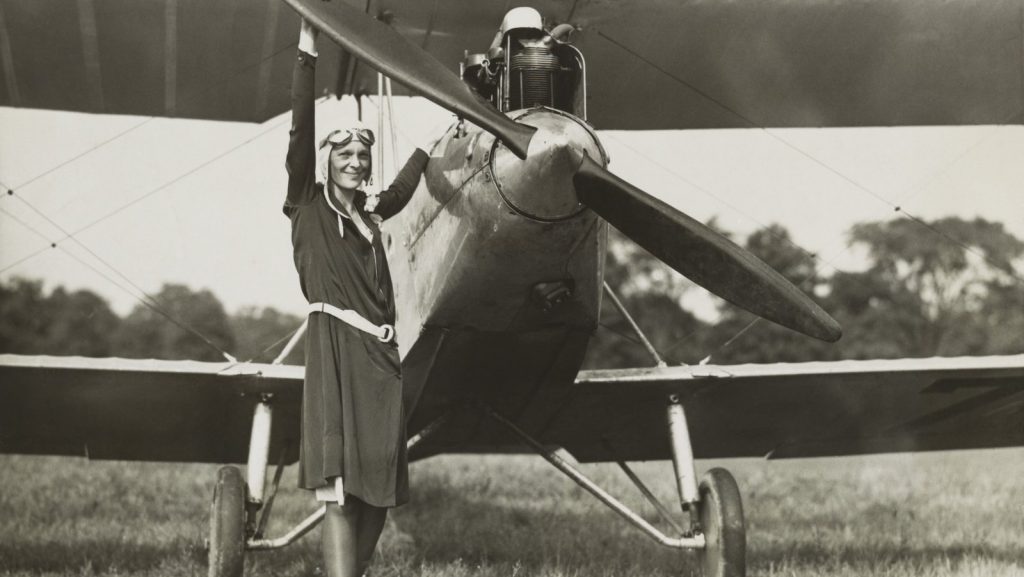 Amelia Earhart wasn't at all interested in aviation after her first encounter with an airplane. She was 10 years old and found it to be "a thing of rusty wire and wood and looked not at all interesting." All that changed ten years later when, in 1920, when she took a life-changing and history-altering ride with pilot Frank Hawks. "By the time I had got two or three hundred feet off the ground," she said, "I knew I had to fly."
And fly she did.
Earhart grew up defying conventions, deciding to climb trees, hunt, collect bugs, and do other things "proper girls" didn't do. Her individualistic spirit served her well in aviation as she set numerous records. She was the second person to fly solo across the Atlantic, the first person to fly across the Pacific, and she also set an autogyro height record of 18,415 feet in 1931 that stood until 2015.
Then, in 1936, she and her husband, publisher George R. Putnam, began planning her biggest feat yet: a round-the-world flight.
The first attempt began March 17, 1937, but it ended quickly when her Lockheed Electra 10E was damaged during takeoff from Luke Field in Hawaii.
The second attempt was to be done from east-to-west and started successfully. She began on June 1, making it 22,000 miles by June 29, 1937. After a few days of rest and resupply, she took again off on July 2, from Lae, New Guinea, toward tiny Howland Island in the Pacific, a trip of 2,556 miles.
The U.S. Coast Guard Cutter Itasca was at Howland to act as a support ship and help serve as a radio contact. But while the Itasca had been sending repeated messaged throughout the morning of July 3rd, Earhart could not hear them. At 7:42 a.m., Earhart reported to the Coast Guard, "We must be on you, but we cannot see you. Fuel is running low. Been unable to reach you by radio. We are flying at 1,000 feet." The ship responded, but the messages still didn't seem to make it through. An hour later, another reply reached the Itasca: "We are running north and south." It would be her last transmission.
Rescuers wasted no time in trying to locate Earhart and her plane, covering more than 250,000 square miles during the search period. To date, this mission stands as the most extensive air and sea search in naval history. But it was all for naught. Despite numerous reports of sightings and hoaxes, the cause of the crash and where it happened have never been found.
While she never finished her journey, Earhart's legacy endures to this day. Her courage, resolve, and refusal to conform were best captured in a letter to her husband, written before her final flight in case anything happened. "Please know I am quite aware of the hazards," she wrote. "I want to do it because I want to do it. Women must try to do things as men have tried. When they fail, their failure must be but a challenge to others."